When someone is searching for a local service or product that your business provides, you want to make sure your business is one of the first to appear in your potential customer's search results. People rarely go past the first page of results, so you don't want your business listed anywhere but the top. Once you've got your My Business account set up, follow these 5 tips to help your business rank in the Google Maps search listings, and then improve that ranking.
1. Verify Your Business Information
This is an important step! Go over all your business's contact information and ensure its accurate and up to date. Then, follow the steps listed in My Business, to get your business information verified. This shows Google your business is legitimate and will help increase your ranking. You want your address to be as accurate as possible, so it's easier for potential clients to see your exact location on Google Maps. People are more inclined to visit a business location that they can see exactly how to get to.
2. Generate Reviews
When 93% of customers say their buying, decisions are influenced by reviews they find online, you really can't afford to ignore the reviews your business does (or doesn't get). It's vital to implement a review generation and reputation management strategy – to increase your number of positive reviews and have a plan in place for how to deal with the often-inevitable negative reviews that come with running a business.
An easy way to generate more reviews for your business is to set up an email blast and send it to your previous clients, asking for them to leave a positive review on Google if they were pleased with your products or services.
You'll also need to read up on how to deal with negative reviews; these happen to any business, and the way you respond will determine the impact the review has on your reputation. Most consumers will disregard a couple of negative reviews if they can see that you've made every attempt to resolve the matter and leave the customer satisfied.
And of course, the more positive reviews you have, the more it'll help increase your ranking.
3. Embed Google Maps on Your Website
This is easy enough to do, and you can make a difference to your business's ranking with this simple step. It shows Google that your business is legitimate because you're 'claiming' the address you listed and verified in your My Business account. Another bonus is that the more clients that use Maps to get driving directions to your business, the better it looks to Google.
To embed the map on your site, search your business name in Google Maps, click the three lines that appear next to your name, then select 'share'. Press 'embed a map', then copy the URL and place it into your site.
Many clients appreciate not having to do the extra legwork to see your business's exact location and how they can get there, so this is something easy you can do to help improve both your ranking and your customers' experience.
4. Add Photos to Your Listing
Having professional and aesthetically-pleasing photos taken of your business will help customers better identify your location and make them more likely to choose you over a competitor.
Appealing photos mean more people will click through to your listing, which increases your traffic. Increased traffic shows Google that many people are visiting your site, so it determines your site's popularity increase. This means that Google will then raise your ranking because you've shown that your listing is what customers are looking for.
5. Use Engaging Content
It's very important to have engaging content on your website; it's not enough to get people clicking on your listing, you need to grab their attention and make them want to keep browsing and eventually purchasing your product or service.
Examples of engaging content include:
Relevant, high-quality images
Articles full of useful and interesting information
Blog posts – similar to articles in that they must be of high quality and have interesting information
Have a keyword dense description, so that you're making the most of SEO to help increase your presence in online searches
Taking advantage of the incredibly useful platform that is Google+ to increase your engagement
Keywords, as mentioned above, are so important to make sure you appear in those general searches where someone may search for the item or service you sell, and your suburb or one nearby. But it's not enough to just throw in some keywords, the content the keywords are used in has to be useful, informative, and engaging to the customer so that they will be more likely to stay on your site and therefore choose to utilize your product or service.
Recap
These 5 tips will increase your rank in Google's My Business listings in a way that will also help you give your website's content a boost.
To summarize, the 5 tips are:
Verify your business's information! It's simple to do and will have a huge impact
Generate reviews – the more reviews, the better your business looks to potential clients
Embed your business's location on Google Maps on your website – customers want to be able to see your location and how to get there
Add great photos to your listing – high-quality, aesthetically-pleasing photos will draw customers in, showing Google that your listing is popular
Have content on your site that's engaging – provide customers with valuable and useful information so that they stay on your site for longer
By following these 5 tips, you'll drive a lot more traffic to your site, increase your sales, improve your organic search results, be able to effectively manage your brand, and ensure your dominance in your target market.
Ranking (and then improving that ranking) is a valuable way to help your business, for the reasons listed above. Make sure to create and verify your Google My Business listing today and put these tips into place to reap the rewards.
Constant Clicks offers digital marketing services and can help set up and optimise your Google my Business listing. Visit our Brisbane company today.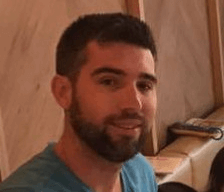 Brett Simpson is a business owner, speaker, writer and advisor. He is the founder and CEO of Constant Clicks, one of the fastest growing digital marketing agencies down under. Brett brings 10+ years of industry knowledge and experience to the table and he loves seeing business owners thrive in this new digital economy.