You have an idea to start a business or have just started.
Your mind must have started drifting towards venture capitalists, angel investors, or other funding sources.
Well, are you aware of how many Venture Capitalists had funded the startup businesses in the previous year?
Well, to be honest, 90% of the startups have received their funding from this route.
From the past trends what I have seen is this even after funding many startups fail after the initial 2 years.
However, if you are self-financing (bootstrapping) your startup, you are more likely to get success.
Believe me, there is no magic formula to get success or to reach a billion-dollar pipeline.
Even if you raise a little money, you will know how to handle all ups and downs to get your funds back.
Eventually, you will be the retained majority in your company.
From Day One, a bootstrapped business has no choice but to make money. There's no cushion in the bank and not much in the pockets. It's to make money or go home. To a bootstrapped business, money is air. – Jason Fried (Founder & CEO at Basecamp)
In this article, I will explain the origin of bootstrapping, 6 eminent tactics, and how these 5 startups decided to self-fund their business and have managed to achieve a massive scale and profitability.
Bootstrapping Origin
Bootstrapping refers to a process of self-funding without any external help.
This term is associated with a story in Rudolf Erich Raspe's The Surprising Adventures of Baron Munchausen.
In this story, Baron Munchausen pulls himself and his horse out of a swamp by his hair, not by his bootstraps.
Well, there is no such reference to bootstraps elsewhere in the different versions of the Munchausen tales.
So, in bootstrapping you eliminate outside influences and just focus on building relationships with businesses of your choice.
Let's go through and see these 5 startups that weigh the pros and cons of bootstrapping and turned into a big success.
1. MailChimp
MailChimp is a popular Atlanta based email networking giant that was started in 2000 by its co-founders Ben Chestnut and Dan Kurzius.
You might have got an email from Mailchimp but don't remember. Of course, as we aren't google.
Initially, the founders were running a design consulting business.
Then they started to realize that they were asked to create newsletters.
They hated designing and to avoid this ad hoc every single time, they decided to build this tool.
Do you know the interesting thing was that this Mailchimp business was a side business for them until 2007?
Later on, they started it as a full paid service by adopting a freemium business model.
You won't believe within a year they were able to attract 450,000 users.
Since then they have continued with the freemium business strategy and have never accepted any venture capital funding.
It's been almost 21 years and the company is owned by these co-founders.
Mailchimp has grown up to a revenue of around $700 million with the company's valuation estimated above $4 billion.
2. Zoho
Zoho is a cloud-based CRM platform that secures emails, supports smart accounting, builds custom apps, and HR management.
The company was founded in 1996 by its Founder and CEO Sridhar Vembu.
At that time there were hardly any software companies in India.
Therefore, he started this company with a vision to identify and fill the potential gap within the local market.
"It was still a very new concept. We thought that given the number of software India uses, there must be a huge opportunity. This was the driving force though the product has evolved over the years."       –Sridhar Vembu
Zoho mainly adopted three tactics to compete against Salesforce and Oracle.
They adopted a freemium model to eventually switch all the customers to their full suite of products.
Secondly, they reinvested most of their profit into R&D.
Lastly, they lowered their prices so that the young companies can access their full range of CRM.
Although it took a while for Zoho to gain traction, later on, managed to shoot up their growth.
Today its revenue is around $500 million with a market valuation of over $10-15 billion.
It has over 5000 employees worldwide and is one of India's biggest tech giants today that has managed to turn into a big success without convincing the external investors.
3. Mojang
Mojang is famous for its Minecraft that is a popular sandbox game.
Founded back in 2010 by Markus Persson known by his nickname Notch.
He first released a Minecraft with the name of Mojang and realized to directly sell it through the Minecraft website.
This was the main benefit as Mojang was able to reap up all the benefits of the sales.
Within a year Persson managed to sell enough copies which made him leave his day job and invest his full time in the Mojang business.
Later on, others too joined this base to help grow and develop new consoles around the world.
They stressed marketing through Legos and sweatshirts from the Minecraft World.
Eventually, that idea hit the market and Mojang turned from a mini firm into a big gaming giant.
Then one such day in 2004 Mojang founder tweeted –
"Anyone want to buy my share of Mojang so I can move on with my life?"
So, almost 4 years after its inception Mojang was acquired by Microsoft for $2.5 billion.
Persson got his share of around $1.8 billion.
The interesting thing was that just 51 employees were managing a $250 million line of revenue when Microsoft acquired them.
Ever gave a thought to what could be the reason for such a massive success?
Well, one of the major reasons was the flexibility of the game.
The game was based on a crafting mechanism and is enjoyed by a wide target audience.
The other main reason was its growing popularity on apps like Youtube and Twitch tv.
You won't believe it but since then many have tried to copy Minecraft's strategy of success but none have been able to achieve such valuation without involving outside investors.
4. Spanx
It was in 1999 when Sara Blakely was selling door-to-door fax machines when she got an idea of Spanx.
With that, she created a new shapewear line of clothing, one similar to other pantyhose.
This unique shapewear was thin, comfortable, and invisible like a makeshift undergarment to wear under white slacks.
Mere at the age of 27 she launched her Atlanta-based clothing line with her savings of $5000.
From this, she created her products and even managed to write a patent application and filed it herself to save the legal fees.
Then she decided to market it by convincing the retailers such as Saks Fifth Avenue, Neiman Marcus, and others to sell her line.
Many companies have tried to follow the same pattern and bring a similar clothing line but aren't that successful.
So, never chase and dream for short term goals. Plan your strategy well and then implement it accordingly.
Today, even after 22 years Blakely is the sole owner of the brand. She had never accepted any outside investment and never got into any debt.
According to Forbes, Blakely's net worth is $610 million.
Her clothing line is a favorite among different celebrities.
I knew I was good at selling and that I eventually wanted to be self-employed.              –Sara Blakely
5. Tough Mudder
In 2010 Will Dean and Guy Livingstone started with Brooklyn-based Tough Mudder.
The pair came up with an idea that may sound crazy to an average person of providing courses for a footrace.
This footrace will feature the toughest obstacles such as hill-climbing, electrical shocks, and ice baths.
Later on, this idea got a massive success with its crazy endurance events hosted every year around the world.
Both co-founders decided to spend $10,000 each on the company.
They opted for a strategy to spend $300 on a website and $8000 for its promotions through Facebook ads.
Their strategy paid off well and over 5000 people ran the first Tough Mudder race.
Eventually, more than 2 million people have run the races with Tough Mudder in 10 countries.
The company was able to generate more than $100 million in revenue by 2015 without any outside funding.
This became possible mainly through registrations and sponsorship deals.
Today the Tough Mudder provides information on various events, an opportunity to participate in different challenges, and sells sports gear online with some accessories.
6 Tips For Bootstrapping a Business From Startup Experts
1. Don't Rush It's Not a Marathon
Pere Hospital (Co-founder and COO) of Cloudways quoted-
"Think carefully and time it properly & don't take the money if you don't know what you will do with it".
It's always better if you don't run for a sprint and don't overachieve.
Bootstrapping is a slow process. Take your time and wait until it is not in your favor.
While working for your business, if you manage to grow it nicely, opportunities will pop up your way for funding or selling your business.
Don't take decisions just to make money. Think carefully and choose the best reasonable option.
2. Work Hard To Gain Traction
Jake Nickell (CEO) of Threadless quoted-
"Entrepreneurism is glamorized and romanticized, but at the end of the day, it;'s hard work, and it requires a lot of sacrifices".
Do you know it's a lot easier to burn cash on your business if you are getting funding from outside?
Bootstrapping forces you to think about which option will be best for you and how you can gain traction.
When you have the answers to these questions then it comes the right time to make money and grow your business.
So, stay focussed and research more on your core expertise.
3. Take a Note On Every Penny Spent
Chris Wanstrath (CEO and Co-Founder) of GitHub said-
"Worry about every dollar you spend before and even after you're profitable".
Spend every penny smartly even if you are profitable.
Focus on those things first that matters the most.
For instance, don't waste your money on redesigning your website or on switching to new technologies if it's not needed.
4. Figure Out Your Budget
Deborah Sweeney (CEO) of MyCorporation advised-
"Bootstrapping means crunching every possible number and sticking to a very tight budget".
If you want to opt for bootstrapping then you have to become well-versed with scarce resource utilization.
Prepare your budget, plan for any existing debt if you have, and pay it off as soon as you can.
Figure out to manage your finances either through your savings or credit cards and stick to that plan.
5. Focus on Your Business Model
Emmanuel Frost (CEO) of  Brand Alignment said-
"If your business model is not for low overhead, then you will run out of personal financing very fast".
The business model defines the roadmap to every business plan.
If your business model is not built for low overhead then you will run out of your finances very shortly.
Avoid hiring more employees wherever you can and pick shareholders that are the jack of all trades.
Finally, use your experience to avoid any unnecessary expenses.
6. Focus on Customers
Tyler Rooney (Co-founder) of Format shared his views-
"Your early customers are the most precious asset you have"
You should have a good partner or a co-founder, ideally the person who enjoys doing the jobs you hate.
Do you know your customers are the most precious asset you have?
Always listen to them and provide them the best service.
This strategy can pump up your multiple fronts.
Wrapping Up
If you are just starting up your business then these tactics mentioned above will help you to succeed and become a big giant.
A proper checklist will help you to get aligned and scale your business to grow further.
Last but not least stay organized, confident, and work on your mistakes to avoid them turning into a blunder.
This will not only pivot your business towards success but will also help you to learn from different odds down the line.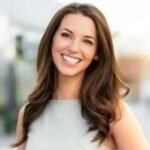 Claire Mark is an investment and strategic planning consultant at  Alcor, a global investment bank. She's best known for her insightful blogs on business growth, startups, small businesses, and investments. Claire also has a good network in the Finance industry, especially the investors' community. Apart from her work, she loves to bake and go out for gadget-free nature walks.